You do not need to have expensive equipment to be able to enjoy Mountain cycling.
For those who cannot take their bike with them, we have established a cooperation with a local rental company, which, at the guests' request, will adapt and deliver the necessary equipment to our hotel.
TOM-SPORT bike rental will help you with:
- bicycle equipment service
- rental of bicycle equipment and the necessary accessories
- organization of guided bicycle tours and training activities
- "Mountain bike emergency service" will help in the event of a breakdown on the route.
A wide selection of e-bikes and standard bikes will definitely allow you to enjoy the trip.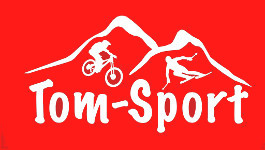 SEE TOM-SPORT BIKES